Journeo takes its Environmental, Social and Governance (ESG) responsibilities seriously and has a strong culture of sound, ethical values and behaviour. But we recognise that we can do more.
To make sure that future activity is focused on the issues that matter most to our stakeholders, and that our focus on sustainability is built from the ground up, we have embarked on a comprehensive programme of discovery and engagement with stakeholders.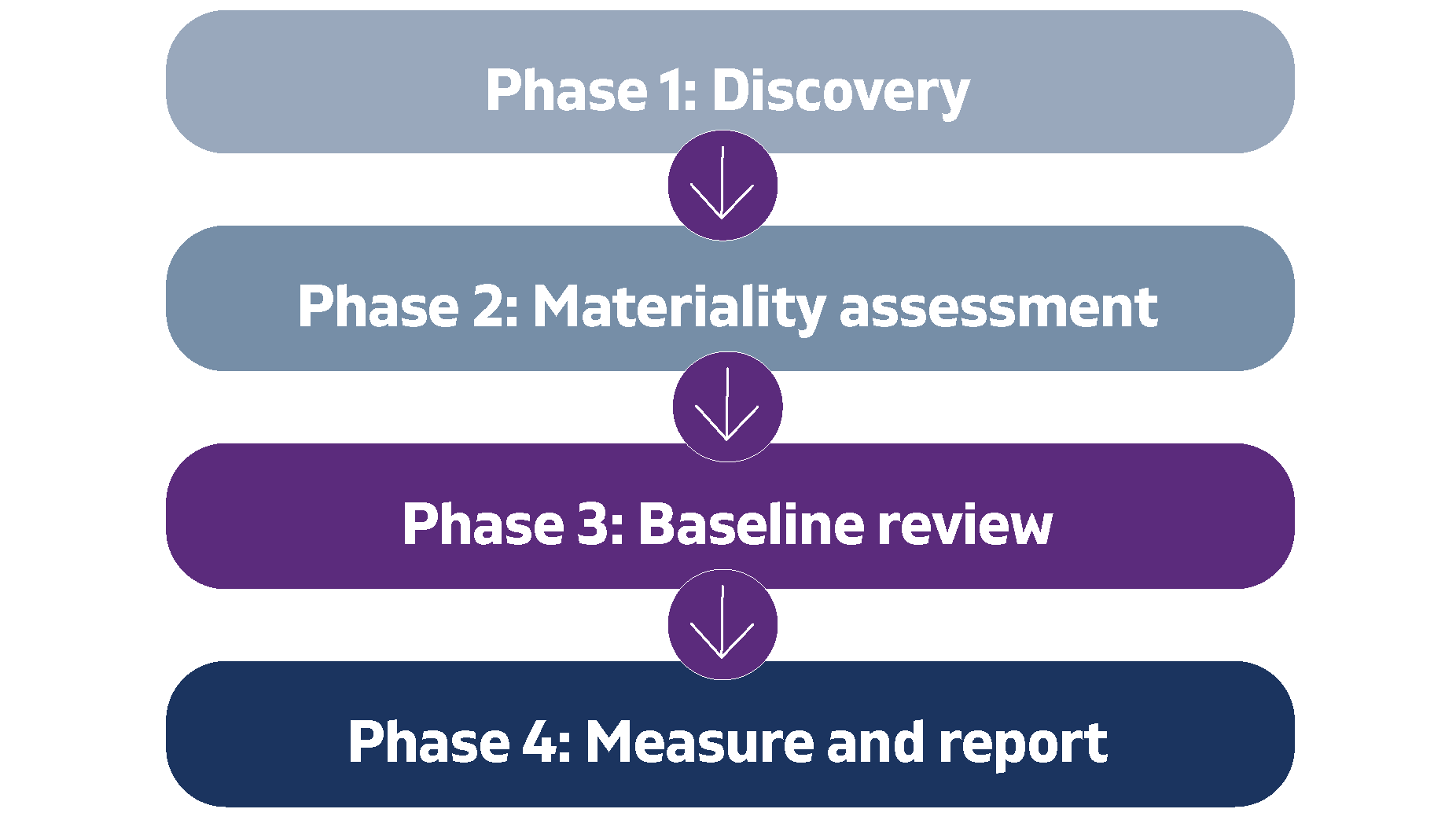 Phase 1: Discovery
Using a wide variety of sources – from customers and shareholders to sustainability frameworks and Government codes of practice – our team identified 90 relevant ESG issues. These included economic, environmental, social and governance concerns, which were condensed into 16 priority topics.
| Products | Environment | Social | Governance |
| --- | --- | --- | --- |
| Innovation and product responsibility | Operational energy use and carbon emissions | Social impact and investment | Data privacy and Cybersecurity (Products) |
| Customer satisfaction | Low carbon products | Occupational health, safety and wellbeing | Data privacy and Cybersecurity (Operations) |
| Economic contribution | Waste and recycling | Diversity, inclusion and equality | Corporate governance |
| | | Attracting and retaining talent | Risk management |
| | | | Responsible supply chain |
| | | | Ethical conduct |
Phase 2: Prioritisation
To prioritise these, a materiality study was undertaken involving internal teams and detailed interviews with customers, suppliers, investors and industry influencers. The levels of engagement with this were extremely high and the outcome was a clear ranking of ESG issues by importance: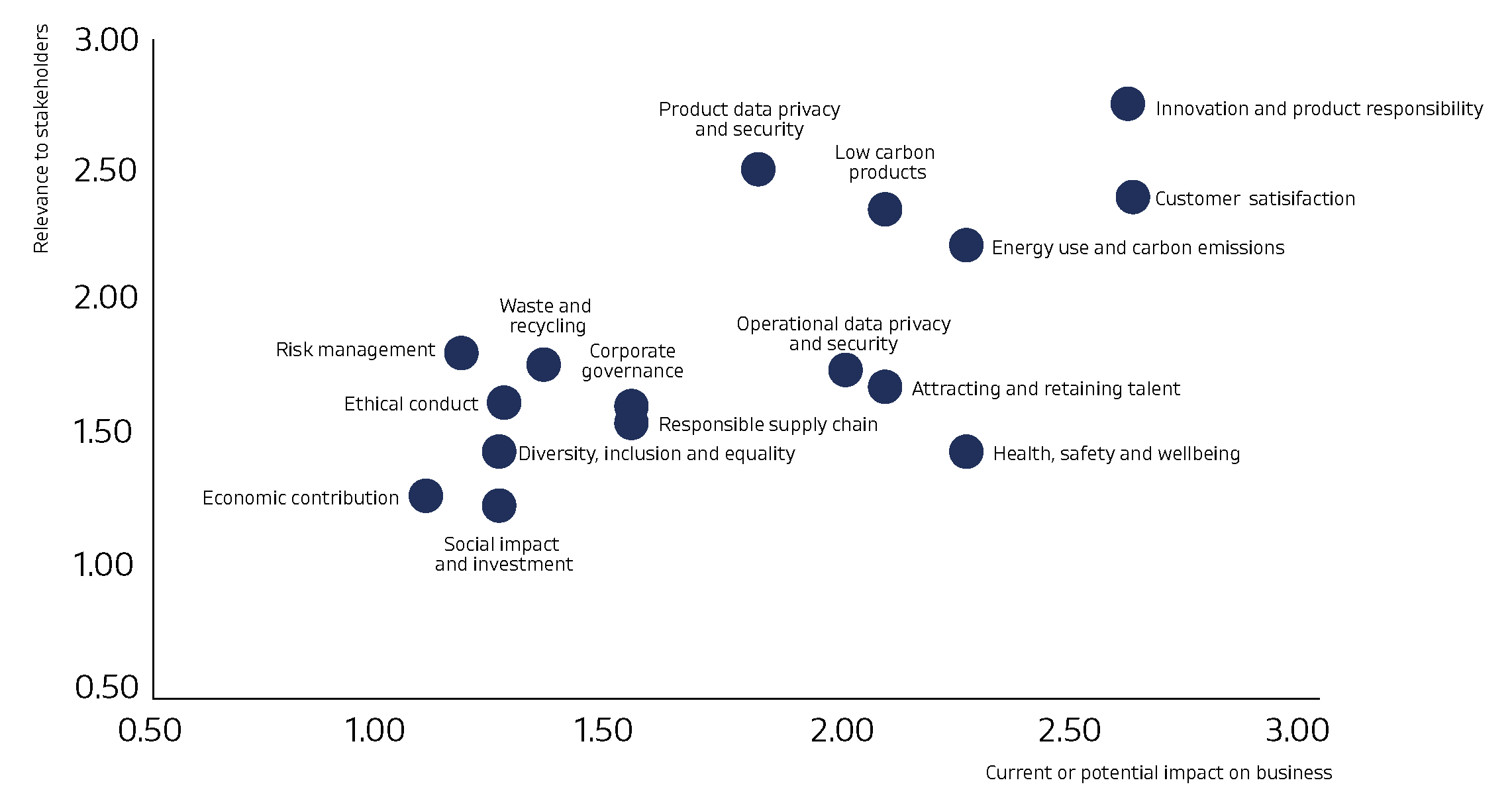 Low carbon products and energy use emerged as issues of critical importance. While this was not an unexpected outcome, it highlights the need for Journeo to further focus our efforts on reducing emissions as part of our operations, but also from the products and services we provide.
Next steps
Journeo is using the work above to develop a clear Sustainability strategy.
This will be built around the issues that allow us to genuinely lead the conversation within the industry, but also around various issues in the short, medium and long term that can be substantively tracked to monitor our journey.
If you would like to learn more about our progress please contact esg@journeo.com