LED displays have long been the workhorse of real time passenger information systems. Journeo's new form factors and industry-leading full-colour and flexible template options have reinvented these for next generation of transport networks.
Stretched displays
Our 28-inch and 38-inch stretched displays are perfect for ensuring the clear communication of information at stops and in shelters. They feature the latest full-colour technology which, when combined with EPI's content management capabilities, brings new template and communication options to transport networks.
Flag displays
Square, portrait and landscape LED flag displays bring full-colour capabilities to all parts of a transport network. Designed to deliver clear passenger information and promote public transport usage, they can easily complement your existing infrastructure and help deliver your transport aims.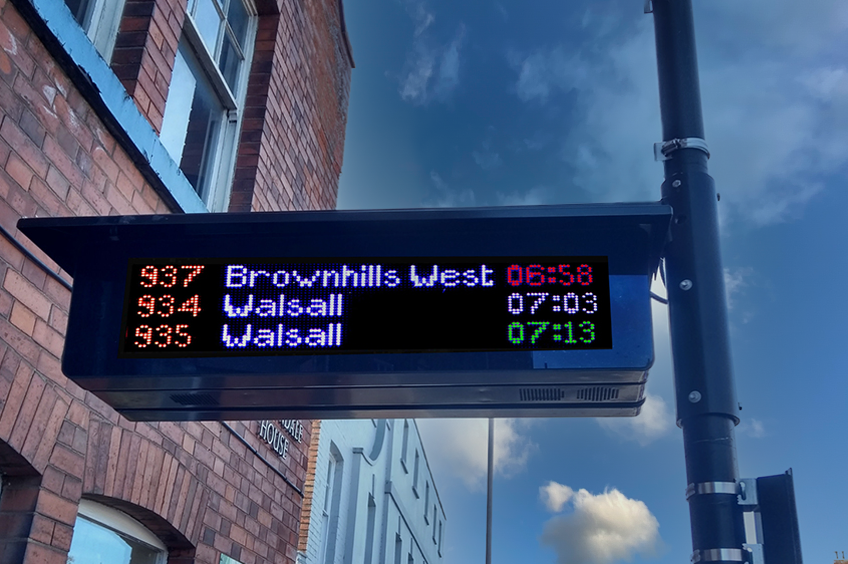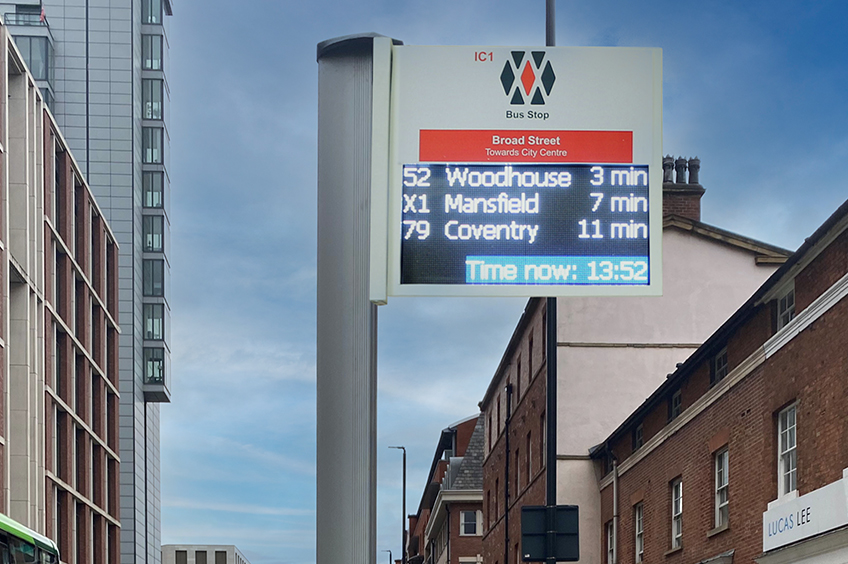 Highlights
Full-colour LED signage for all network applications.
Multiple options for specific network and location needs.
Easy integration with existing stops and street furniture.
New engaging template options.
Display of all connected data, including RTPI, service messages, occupancy levels, air quality, points of interest and wayfinding.
Trusted by leading transport networks and multinational operators.