Train operating companies must ensure that passengers and staff feel safe onboard and that the reputation of their brand and services is protected. Selecting in-carriage technology with a high degree of flexibility, integrated cloud services and robust footage/evidence management features can do just that.
Journeo's high-definition solutions can easily span multiple carriages, monitoring seating areas, vestibules and doors. All cameras, from all manufacturers, can be integrated into Journeo Transit enabling immediate access to both live and recorded footage.
Journeo Transit provides the ability to immediately, or retrospectively, investigate and resolve incidents. With secure digital evidence sharing capabilities, all parties, including British Transport Police, Network Rail, insurance and operational teams, can be quickly informed.
The immediate access to data allows complaints to be addressed and resolved. This is a huge benefit for passengers as well as operators. Not only can passenger satisfaction increase, but also spurious complaints or insurance claims can be confidently rejected.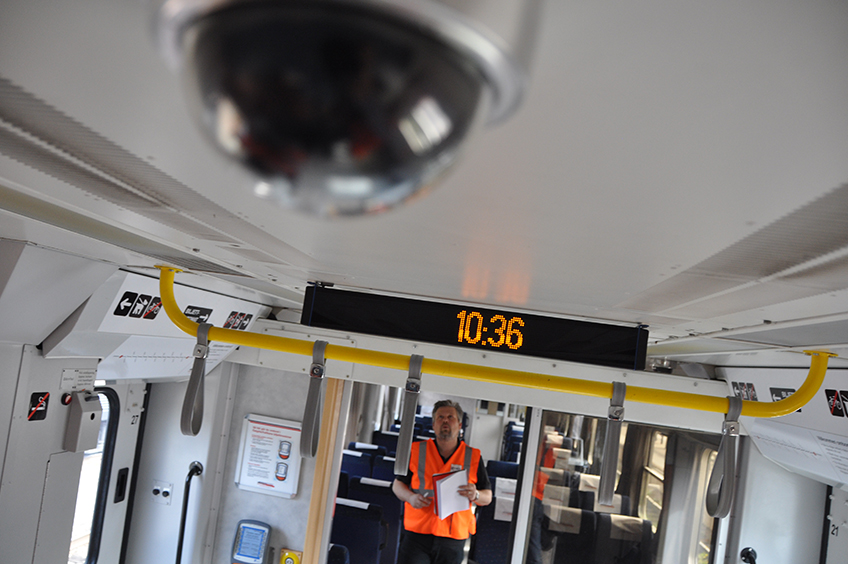 Highlights
Immediately resolve incidents.
Quickly resolve complaints.
Combat anti-social behaviour.
Protect against fraud.
Remotely access and download footage.
Securely share data.
Trusted by leading transport networks and multinational operators.