Journeo's APC solutions provide real-time and historical passenger data, enabling the management of social distancing, the evaluation of demand and the deployment of additional vehicles and demand responsive transport services.
Highly accurate over-door sensors capture on/off counts each time vehicle doors open and close, and are smart enough to recognise when multiple doors are open and passengers are crossing doorways in both directions.
When connected through our intelligent vehicle gateway – Journeo Edge – to the Journeo Passenger Count application in Journeo Transit, collecting and analysing this data easy and there is quick access to real-time occupancy data and detailed reporting functions.
With integration to back-office timetable and allocation systems, this valuable information can be shared, via API, to accelerate data analysis and decision making. It can also be used for schedule optimisation, fraud detection and revenue distribution calculations.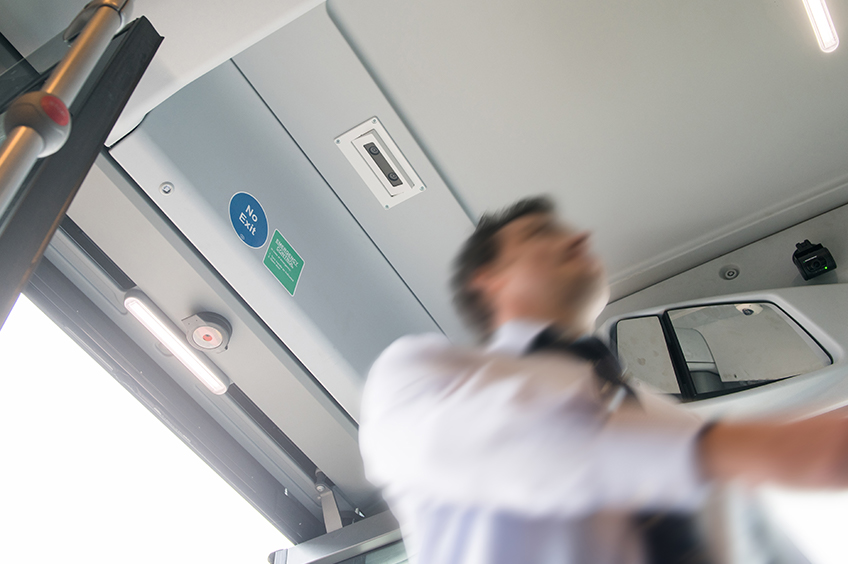 Highlights
Guide passengers to the best transport or service option.
Avoid overcrowding and increase passenger satisfaction.
Manage ad hoc dispatch and demand responsive services.
Optimise service schedules.
Track against revenue distribution and subsidy payments.
Detect and protect against fraud.
Trusted by leading transport networks and multinational operators.