The Journeo Blind Spot Information System (BSIS) is designed to identify vulnerable road users and alert bus and coach drivers to their presence. Surpassing the requirements of UN Regulation R151, the system detects bicycles, pedestrians, scooters, e-scooters and motorcycles at all speeds.
The BSIS solution uses high-resolution cameras, combined with CAN data on signal application, wheel angle and relative speed, to deliver visual and then audio-visual alerts to drivers if the risk of collision increases. Using ONVIF profiles, footage and data can be integrated with on-vehicle recorders for investigation and analysis.
The Blind Spot Information System provides drivers with a larger detection area than regulations require, covering an area 37 metres in length (including 7 metres in front of the vehicle) and 4.25 metres from the side of the vehicle. The Journeo BSIS can be deployed on both sides of a bus or coach and will be available for new and existing vehicles, including a compatible upgrade path for those fitted with a Journeo Camera Monitor System (v2).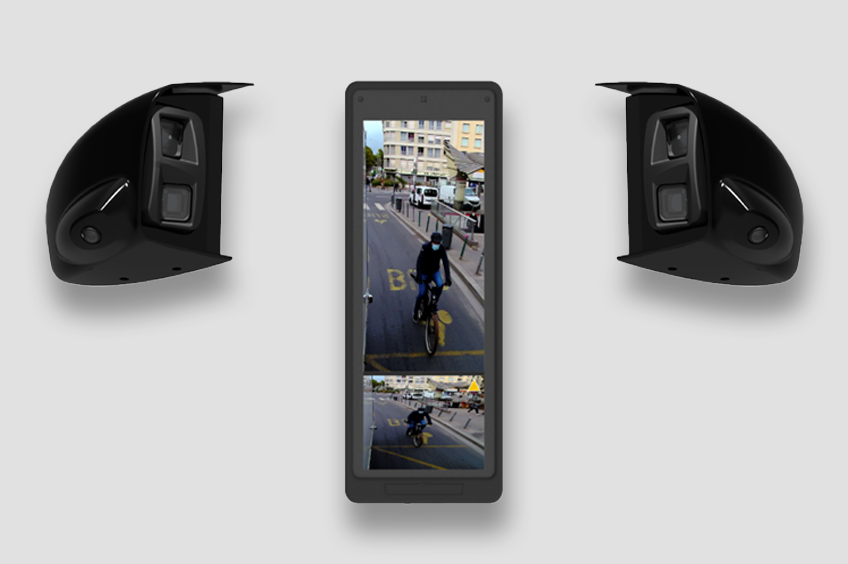 Highlights
Detect all vulnerable road users
Remove lateral blind spots.
Cover class II, IV, V and other critical views.
Alert drivers.
Reduce collision risk.
Integrate with on-vehicle recorders using ONVIF profiles.
Available for order in 2023.

Go Ahead increases safety on London's busy roads with Journeo Camera Monitor Systems