Journeo Transit combines vehicle and asset location, remote condition monitoring, video management, passenger counting and next-stop announcements in one easy-to-use cloud module.
Journeo Transit is a module within the Journeo Portal designed to provide you with real-time information across a range of systems installed on your vehicles or assets. It ensures your investments in systems can be maximised through continuous monitoring, efficient data transfer and resource optimisation.
Journeo Transit offers a range of solutions that has been carefully designed to provide benefits that help you identify system faults, track the uptime of systems and, for those that store data, provide a way to remotely access it and share securely across your organisation and authorised third parties.
Applications in Journeo Transit include:
Remote Condition Monitoring for connected onboard systems.
Agnostic Video Management System, enabling remote CCTV video download, storage and sharing.
Passenger Counting, through connected stereoscopic count sensors.
Transit Map for real time tracking and live data feeds.
Next-Stop Announcement management.
Journeo Transit is complemented by other modules in the Journeo Portal, including Journeo Air for pollution monitoring and Journeo Surface for pothole and road condition analysis.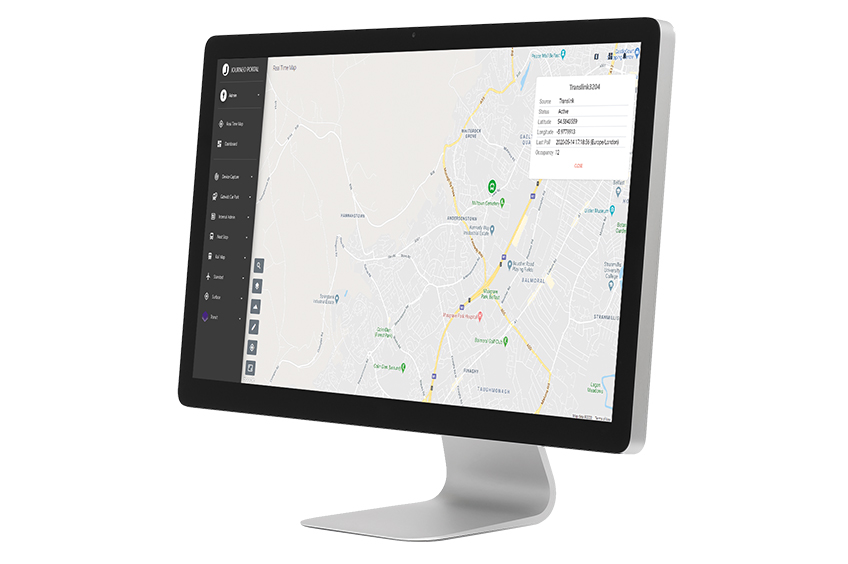 Highlights
Cover multiple IoT sensors and systems.
Access data remotely.
Identify system faults.
Track system uptime.
Share important data securely.
Integrate with existing back-office systems.
Technology & Products
Explore our range of innovative technologies and products to find out how we deliver connected journeys.
Trusted by leading transport networks and multinational operators.