The Journeo Portal gives you real-time information on vehicles, systems and IoT sensors across your entire transport network. It helps you move people and goods as effectively as possible, meet customer expectations and engage with stakeholders in new ways.
Through this powerful platform you can maintain the safety, security, sustainability, accessibility and efficiency of your network, giving customers the confidence they need to choose you time and time again.
An intuitive interface enables you to track vehicles and assets, monitor for faults, manage occupancy and quickly extract data in the event of an incident. Using the map view you can access live and historical location, SLA, ridership, CCTV, air quality, road/track condition and stop- or sign-level data. All information is securely stored and can be accessed for reporting or, should it be required, provided to third party systems via the Journeo API.
Completely agnostic for cost-effective deployment, Journeo Portal is truly integrated public transport software enabling you to make real-time, informed decisions on your transport operations.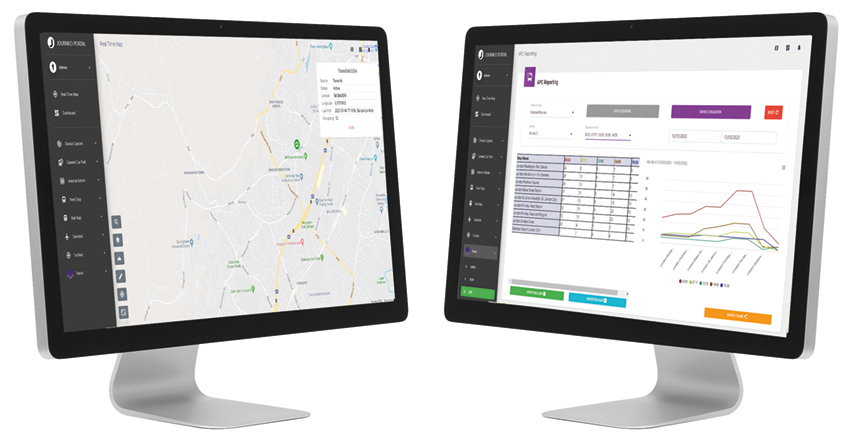 Highlights
Connect vehicles and transport infrastructure to smart city programmes.
Implement a completely scalable solution.
Connect a wide range of transport sensors.
Monitor asset health and conduct remote diagnostics/repairs.
Extract data and footage from any connected system.
Securely share information with authorised users.
Technology & Products
Explore our range of innovative technologies and products to find out how we deliver connected journeys.