Journeo's in-cab Android display products improve drivers' access to information whilst out in service and connect them to service and operations centres.
Using the Journeo Edge intelligent vehicle gateway to connect, securely to the Internet, our displays can offer 'push-to-talk communications' with service centres or specific employees or devices.  All calls are recorded and the system also provides real-time location details of the vehicle using Google Maps together with real-time traffic overlays.
These intelligent driver displays operate on an Android platform allowing us to remotely deploy additional applications, driver advisory services or information knowledgebases, alongside CCTV feeds; increasing functionality while decreasing the potential amount of in-cab technology and driver distractions.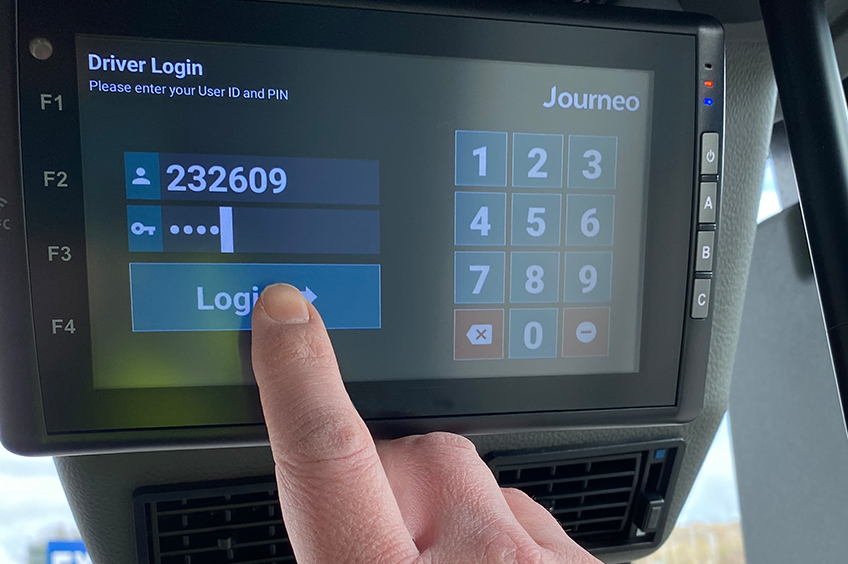 Highlights
Increase driver to service centre communication.
Provide drivers with information whilst in service.
Support drivers with access to your back office systems.
Access all information for audit and investigation purposes.
Trusted by leading transport networks and multinational operators.