Harness the latest technology to meet Net Zero and decarbonisation goals.
Central Government and local targets, combined with rising passenger expectations on the environmental friendliness of public transport options, have placed sustainability at the forefront of transport decision making.
Journeo's low-power options for real time information displays can play an important role in decarbonising transport infrastructure.
Low-power alternatives
We have created a range of products designed to complement existing street furniture but consume dramatically less power. This includes Epaper displays and stretched TFT LCD displays, which are designed for easy installation or retrofit.
Powered by sustainable sources
Wherever possible, we ensure our solutions can be supported by solar or wind power. Not only does this provide a sustainable energy source for transport infrastructure, but also indicates to local communities how transport authorities are working to provide the most environmentally friendly services.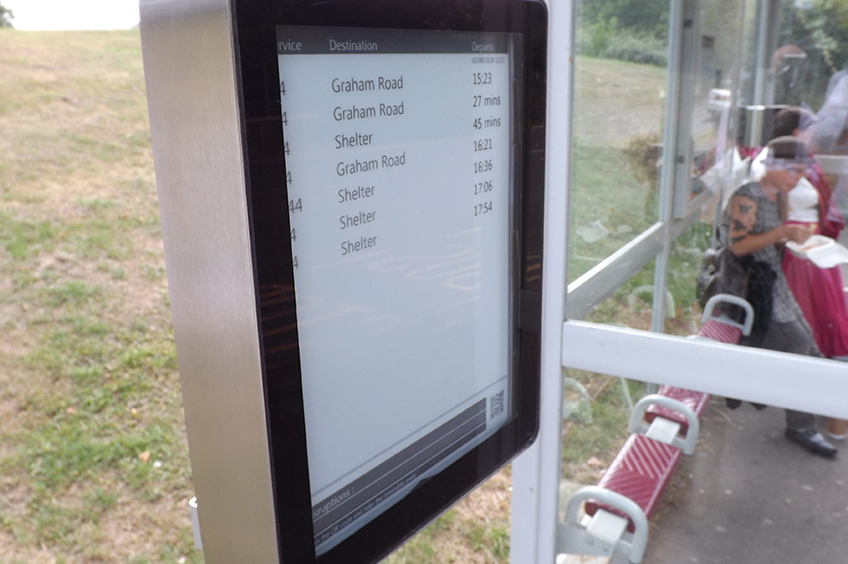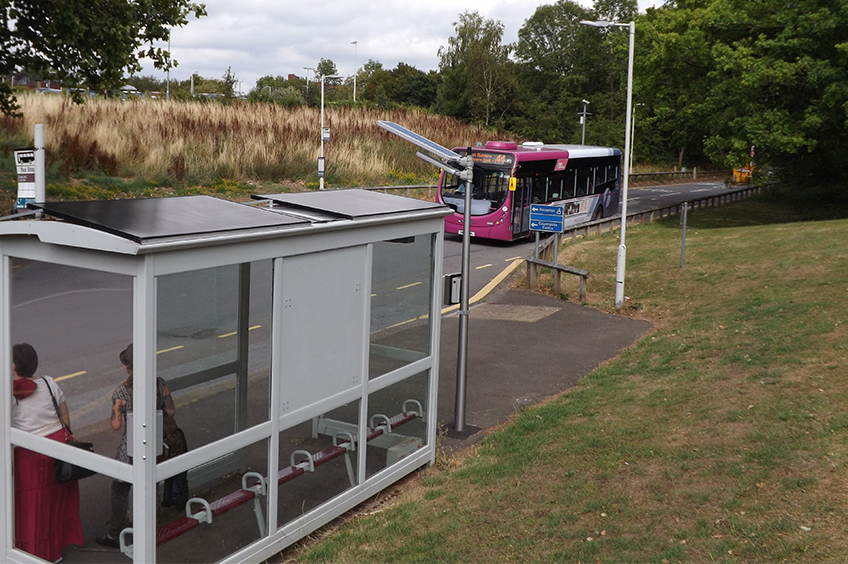 Highlights
Choose low-power options with ease.
Seamless integration into street furniture.
Designed to work with EPI – industry-leading RTPI software.
Protected by the same smart monitoring features as other Journeo signs.
Solar and wind power options available.
Technology and products
Explore our range of innovative technologies and products to find out how we deliver connected journeys.