Our latest range of e-paper displays combine real time passenger information with solar and battery power to create flags for any location in your transport network. Easily mounted to all standard poles, and with no need for additional power/data services, they can provide remote areas with accurate passenger information.
There is complete integration with EPI, enabling the display of scheduled and real time information in a full template alongside emergency and disruption messages.
EPI's intelligent approach to data and update management ensures that power consumption is kept to an absolute minimum, helping to prolong the life of the displays and contribute further to decarbonisation goals. In addition, most of the components from the displays are recyclable, meaning that the full lifecycle of the system is more sustainable in comparison to a TFT LCD or LED display.
With a battery life of between three and seven years, there are virtually no maintenance needs – simple cleaning may be the only activity required. For complete peace of mind, the batteries are actively monitored to ensure they are in good health.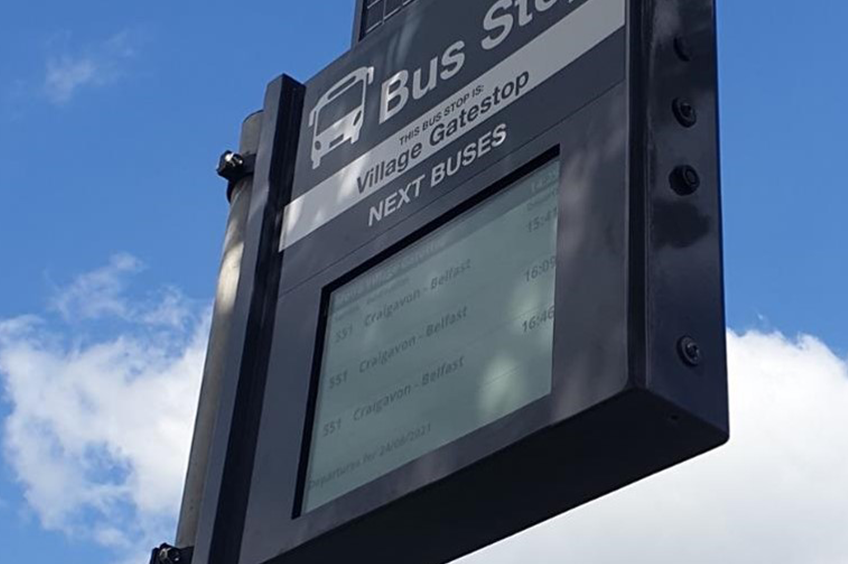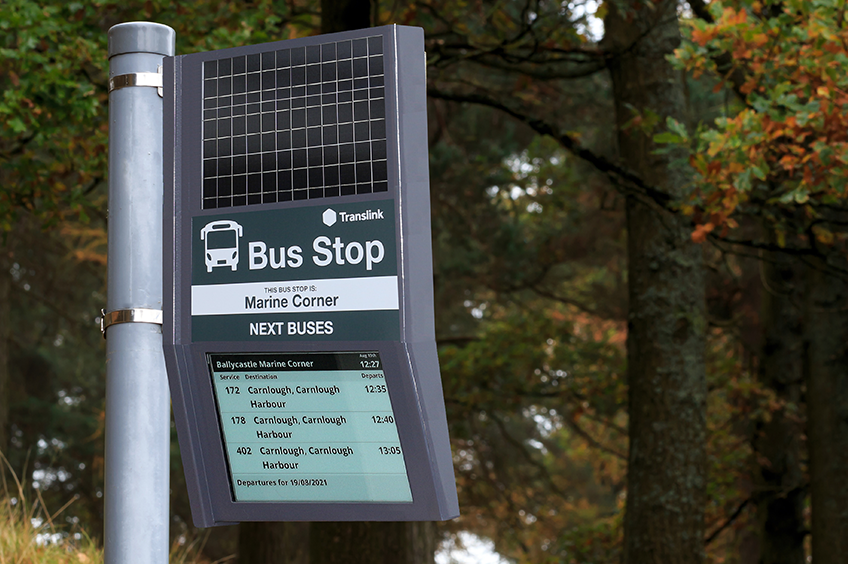 Highlights
Deploy RTPI with a Net-Zero impact.
Completely off-grid solution.
Suitable for any location.
No costly civils expenditure.
Requires no maintenance.
Display real-time data, scheduled information and disrpution messages.
Trusted by leading transport networks and multinational operators.