Ready-made solutions for sustainability and decarbonisation goals.
E-ink displays
Our ultra-low-power e-ink displays are perfect for use in outdoor and exposed environments. Applications include providing additional information about existing services or introducing passenger information for demand-responsive transport options.
Stretched Displays
Journeo's low-power 28-inch display provides all the features and convenience of a standard LCD display in a more sustainable and cost-effective solution. It is perfect for use in outdoor unprotected environments and can be mounted on poles, at stops or above bays.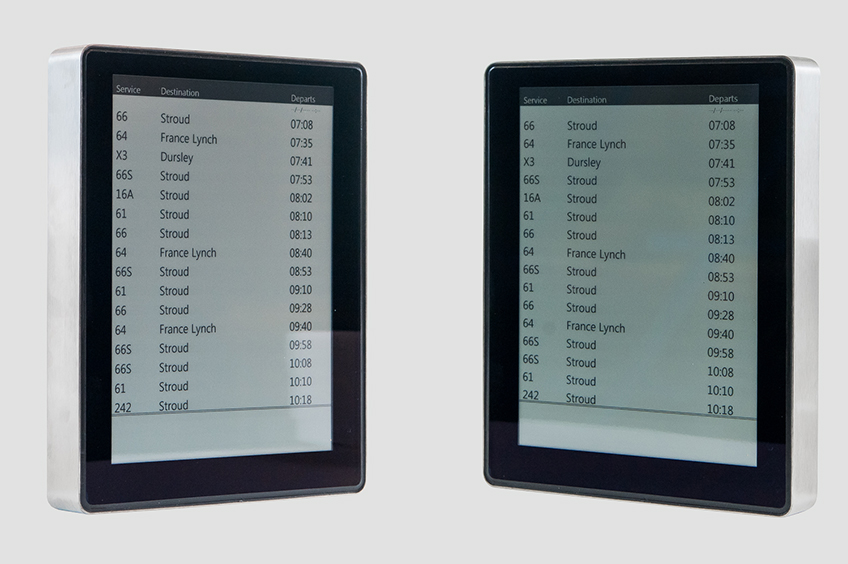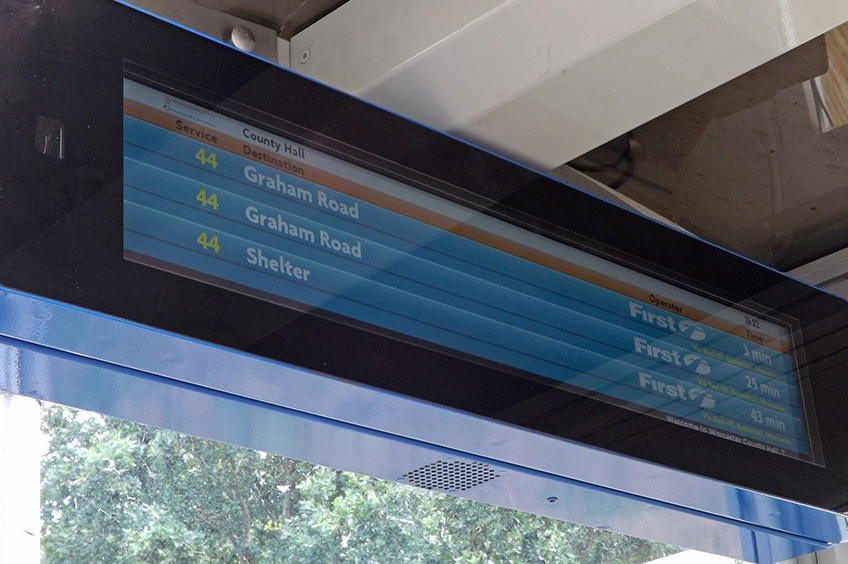 Highlights
Multiple options for specific network and location needs.
Easy integration with existing stops and infrastructure.
12v e-ink displays.
Stretched displays with maximum power consumption of 70 Watts.
Durable and hard-wearing.