Create comprehensive passenger information systems across transport networks.
Spanning everything from multimodal metropolitan hubs to rural bus stops, Journeo's software and hardware provide consistent real time passenger information, engaging communication templates and reliable digital signage options.
Content management
EPI is a feature-rich system, designed to remotely manage large estates of passenger information displays.
Integrating scheduled and real time journey information, alongside emergency messaging, wayfinding and interactive content, EPI is an easy-to-use platform that enables the distribution, adaptation and manipulation of content.
It is central to many of the UK's biggest and most popular transport networks.
Intelligent displays
Whether they are the latest LED or low-power technology, interactive or compact flags, our displays feature pixel, ambient light, environmental and vandal sensors, designed to maximise information uptime. In the event of failure, our smart solutions automatically alert our team of support specialists.
End-to-end support
With decades of experience in the manufacture and installation of passenger information systems, Journeo offers a truly end-to-end service.  From design all the way through to installation and maintenance, all the services we offer are completed and managed by our expert in-house teams.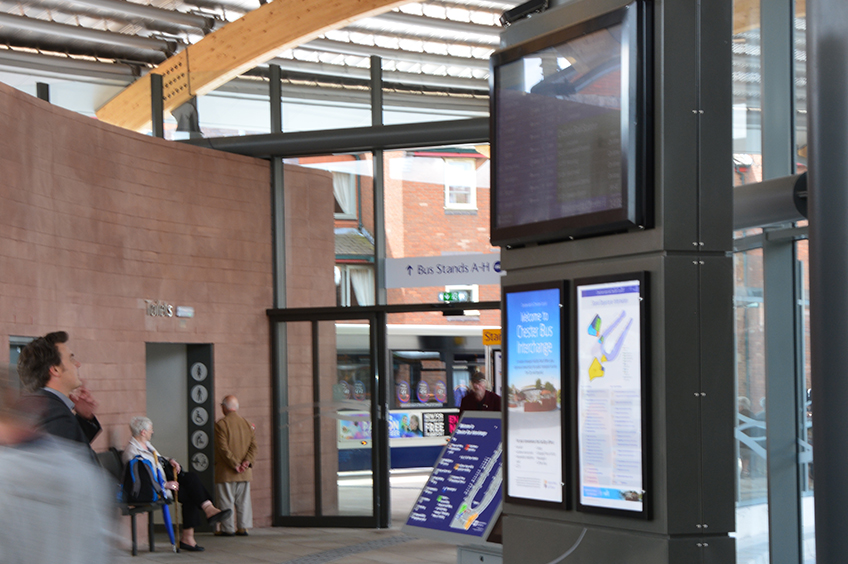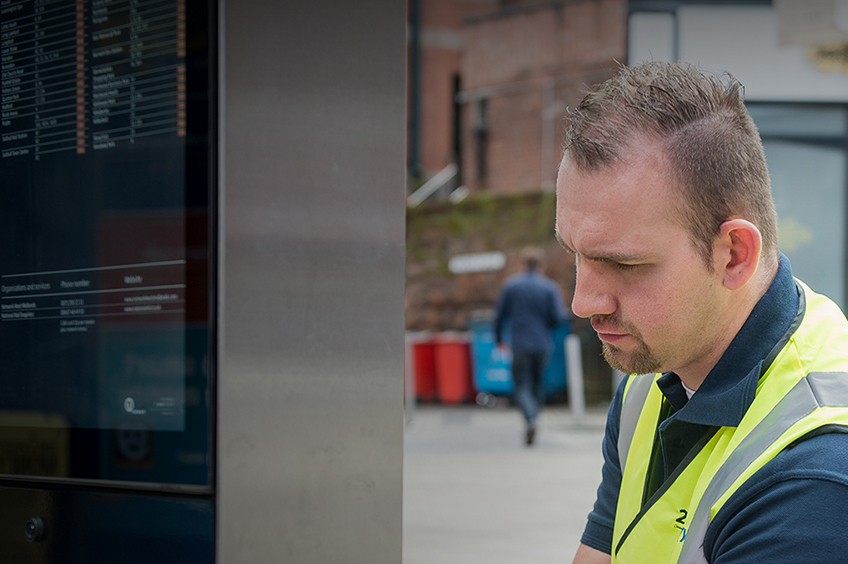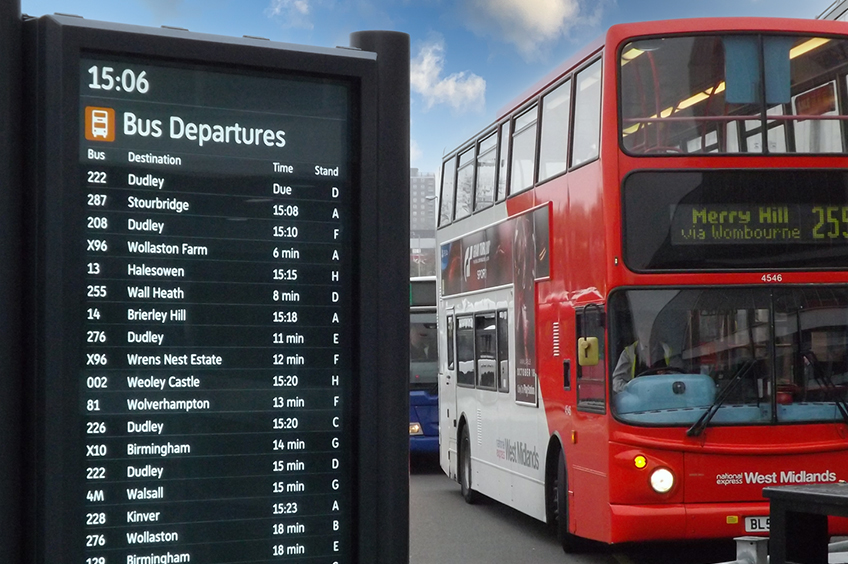 Highlights
Present passenger information in accessible formats.
Support scheduled and real time information with disruption messaging.
Display advertising campaigns to promote transport services.
Intelligently manage your data.
Monitor the health of your real time estate.
Technology and products
Explore our range of innovative technologies and products to find out how we deliver connected journeys.