Combine wayfinding services with journey planning and multimodal passenger information.
With an in-house design team, Journeo is perfectly placed to take on any of the challenges presented by modern transport networks. This includes developing the most engaging digital signage templates through to creating customised totemic displays for specific locations.
Smart templates
With points of interest markers and customisable elements for major events and directions, Journeo's content templates bring new levels of communication and intelligence to transport networks.
Our interactive content for totems and touchscreens can also present real time passenger information and highlight alternative travel options, such as demand responsive transport services and active travel choices, and wayfinding support.
Bespoke totems
The most popular of the interactive terminals offered by Journeo, the totem comes with anti-glare LCD screen from 42 inches upwards. Combining touch screen functionality with journey planning, totems can be customised to customers' specific needs, from double-height options with multiple screens to RNIB accessibility features.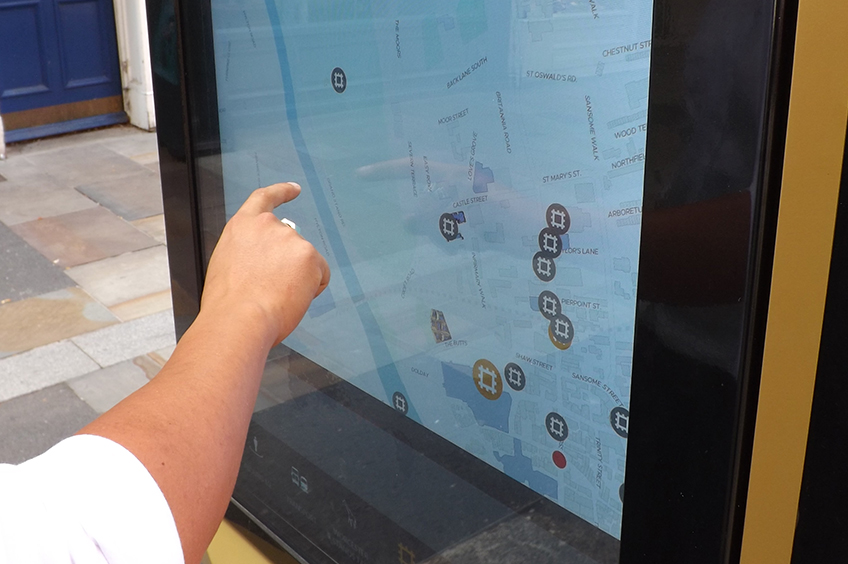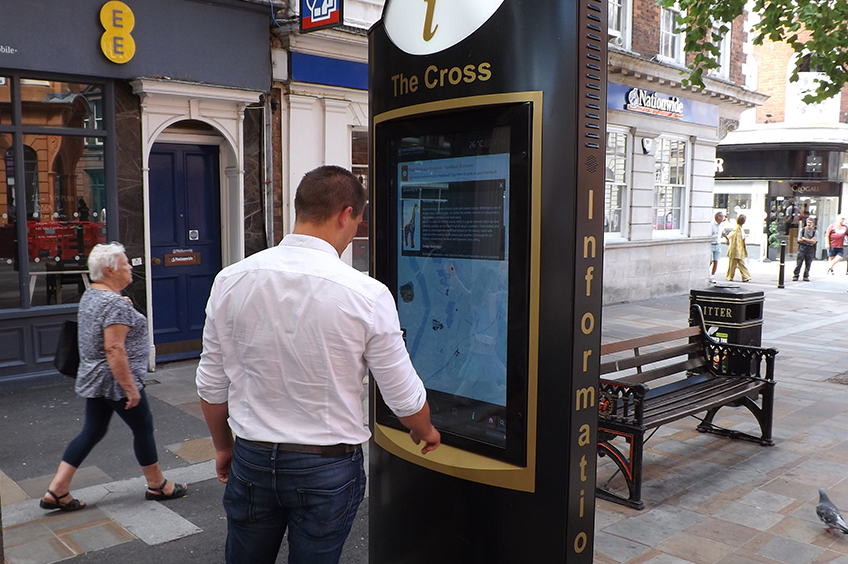 Highlights
Pre-configured to work with EPI, industry leading real time passenger information and content management solution.
Combine real-time information with touch screen functionality.
Vandal resistant.
Remote system health reporting.
Customisable to specific needs.
Bespoke options available.
Technology and products
Explore our range of innovative technologies and products to find out how we deliver connected journeys.