Whether it's combating fraudulent insurance claims or simply providing the safety and reassurance that encourages more people to take the bus, our CCTV solutions deliver real value to bus operators of all sizes.
With unparalleled experience in designing, building, installing and maintaining bus CCTV systems our solutions are tailored to customers' specific needs. We offer standalone systems through to fully integrated bus and depot solutions, as well as live-view footage and real-time systems diagnostics.
We work with camera, DVR and NVR partners from all over the world, tailoring solutions to meet your image capture and storage needs, ensuring that you no longer have to compromise on footage quality to meet retention requirements.
When deployed alongside Journeo Transit, our intelligent transport software platform, a CCTV system becomes significantly more efficient. Integrating with all major camera and recording devices, Journeo Transit provides access to live footage, remote download and sharing options and the remote conditioning monitoring of CCTV and all other critical vehicle systems.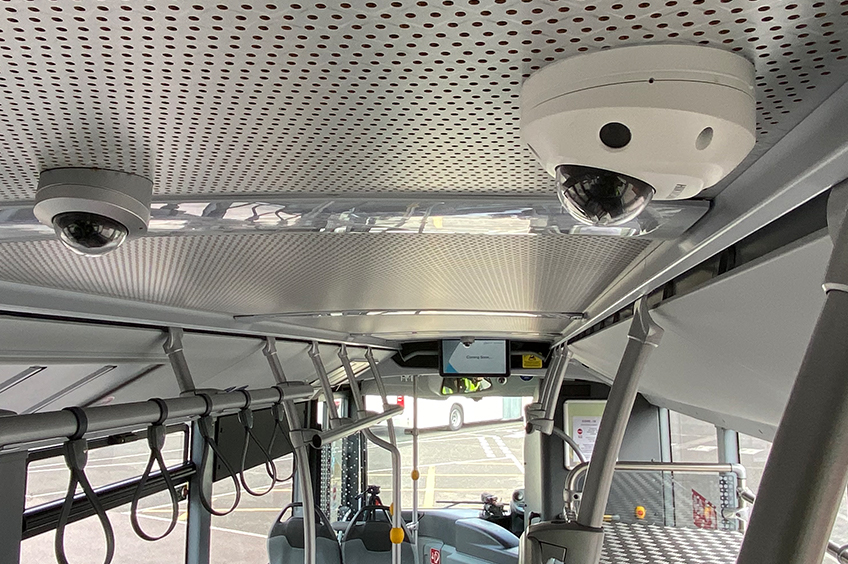 Highlights
Combine new 'best-of-breed' and with legacy systems.
Easy integration into vehicle gateways.
View live feeds in our cloud-based portal.
Immediate access to remote storage and secure sharing options.
Compatible with your depot's ferry vehicles.
Comprehensive installation, support and maintenance services.
Scalable from 2 camera systems up to 18.
Trusted by leading transport networks and multinational operators.