The right information to the right people at the right time.
Journeo's portfolio of signage spans stretched displays suitable for stops and shelters, all the way through to totems for stations and busy city centre locations. All signage options support the delivery of real-time passenger information and many feature the latest LED and LCD technology to deliver additional information and promote the use of public transport.
Interactive totems
A comprehensive range of single- and double-height models with built-in LED, LCD, interactive or static display modules.
LED real-time information displays
The latest in LED passenger information technology, providing full-colour templates and access to a wide range of connected systems.
Low-power real-time information displays
Low-power options designed to support decarbonisation goals and connect underserved communities.
LCD real-time information displays
From bay displays to summary boards, everything you need to deliver accurate passenger information across your transport network.
Sustainable RTPI displays
Deploy RTPI with a Net-Zero impact using Journeo's solar- and battery-powered sustainable and ultra-low-power flag displays.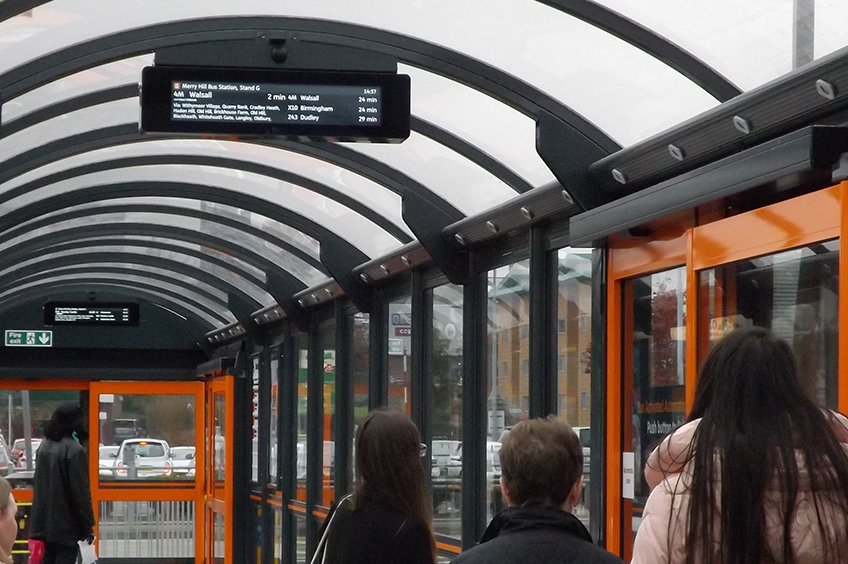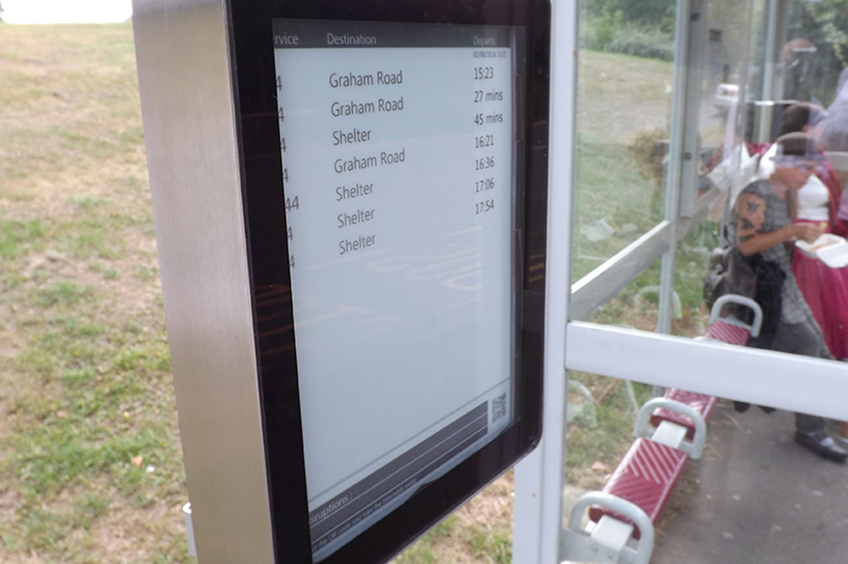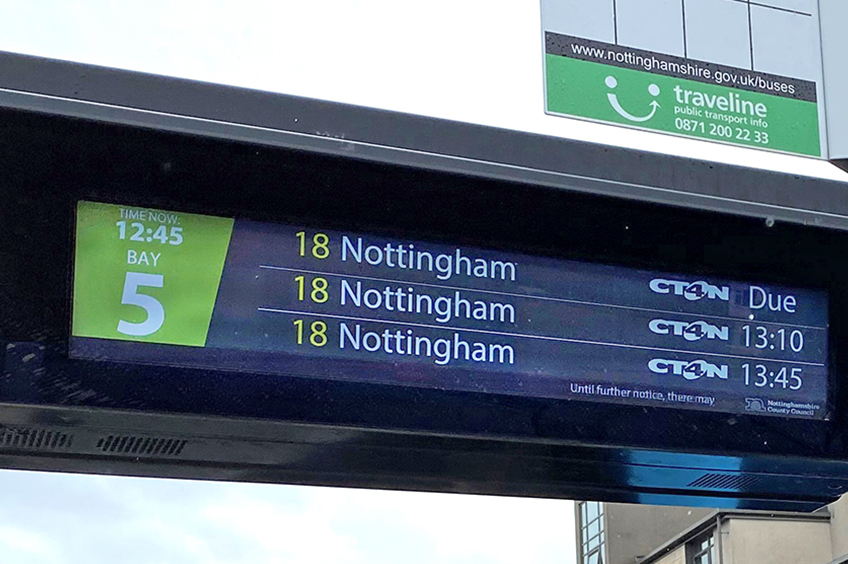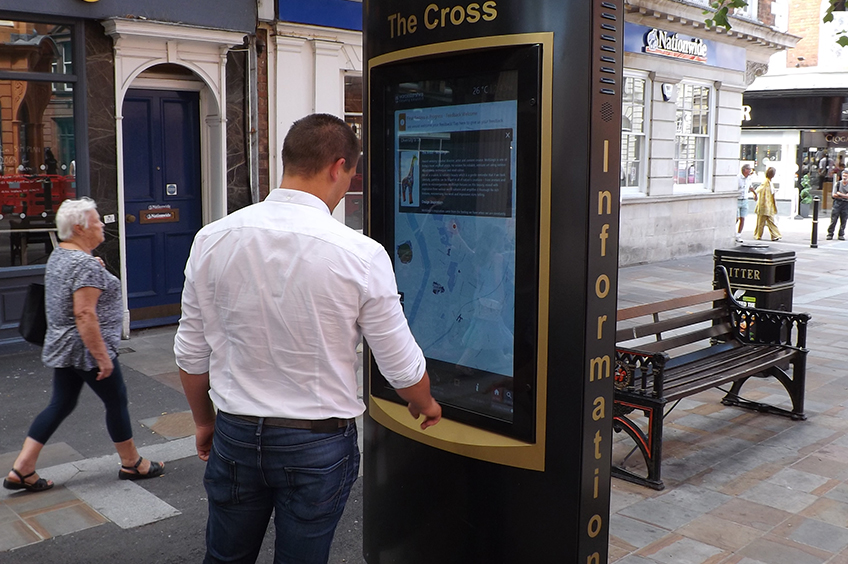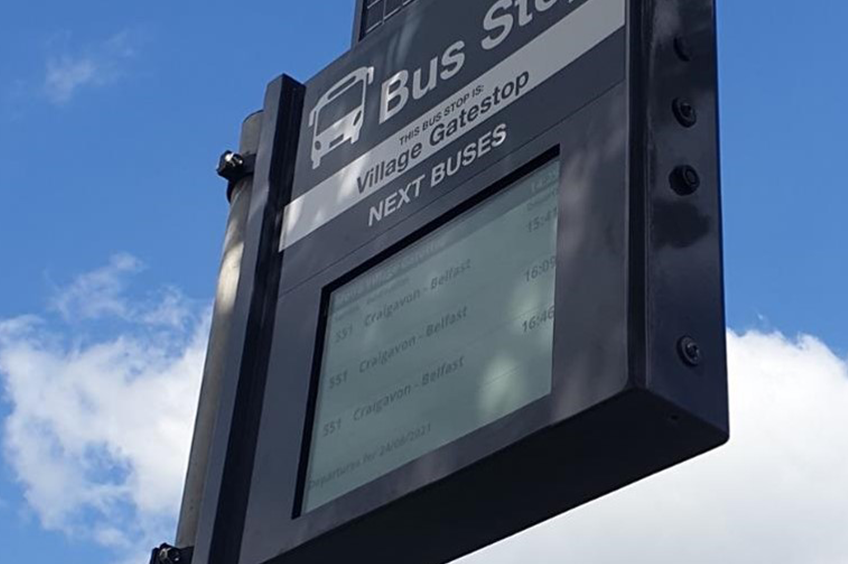 Highlights
Multiple options for specific network and location needs.
Durable and hard-wearing.
Full-colour LED and LCD options.
Pre-configured to operate with industry-leading CMS, Journeo's EPI.
Smart monitoring and remote service options.
CCTV, accessibility and low-power solutions available.

Interactive passenger information addresses all stakeholder needs in Coventry
Technology and products
Explore our range of innovative technologies and products to find out how we deliver connected journeys.