Low-power and lightweight displays perfect for reducing carbon footprints and delivering travel information to underserved areas.
These monochrome signs are ultra-low-power, taking a 12v DC input from a 240v external PSU, and can provide the simple and straightforward display of essential information.
They are perfect for use in outdoor and exposed environments. Applications include providing additional information about existing services or introducing passenger information for demand-responsive transport options.
As with all Journeo displays, they feature smart monitoring features. In the event of failure, our smart solutions automatically alert our team of support specialists who can access displays remotely and resolve issues swiftly.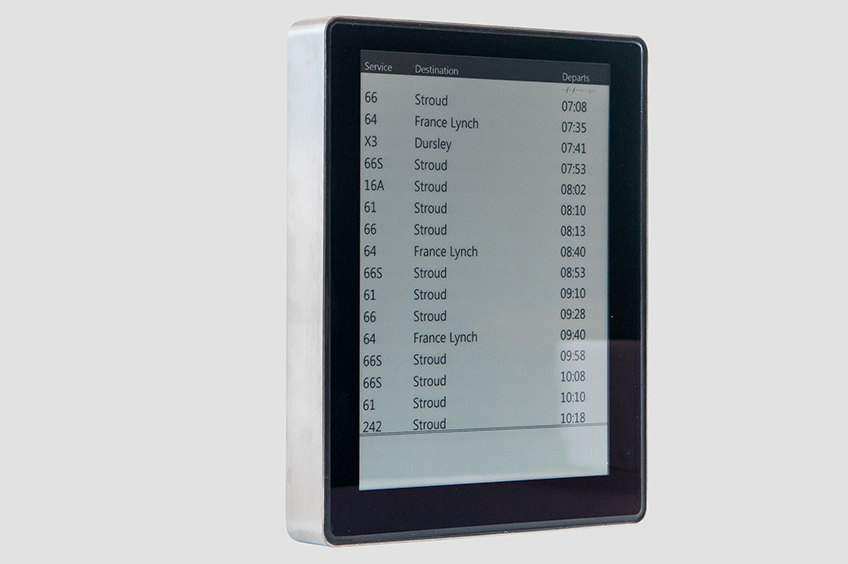 Highlights
Very low power consumption.
Toughened glass with anti-graffiti coating.
13.3- and 32-inch options available.
IP65 and IK09 rated.
Trusted by leading transport networks and multinational operators.