Full HD displays providing high performance and flexibility.
These popular signs enable passengers to locate the information they require in a quick and convenient manner. The range is suitable for use in all indoor and outdoor environments and includes 10.4-inch to 65-inch screen sizes.
With a lifespan of over ten years and anti-glare and anti-scratch AR polycarbonate protection, these displays are designed with both longevity and performance in mind.
As with all Journeo displays, they feature pixel, ambient light, environmental and vandal sensors, designed to maximise information uptime. In the event of failure, our smart solutions automatically alert our team of support specialists who can access displays remotely and resolve issues swiftly.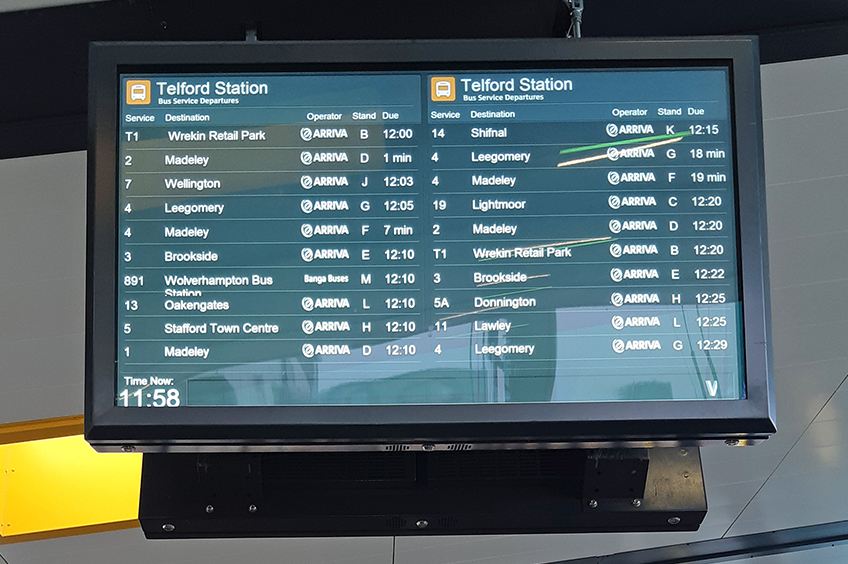 Highlights
Multiple portrait and landscape options.
Several fixing options, including bespoke development, for easy integration with existing infrastructure.
Pre-configured to operate with industry-leading CMS, Journeo's EPI.
TFT LCD to allow flexibility on supporting content and messaging.
Anti-reflective display front.
Trusted by leading transport networks and multinational operators.