Intelligent signage that enables connected journeys.
Many of our signage types are perfect for use as bay displays, including our smart, ruggedised, stretched and totem displays. Connected through Journeo EPI, you can be assured of accurate passenger information alongside emergency messaging, marketing material, disruption data and any interactive elements you need.
As with all Journeo displays, they feature pixel, ambient light, environmental and vandal sensors, designed to maximise information uptime. In the event of failure, our smart solutions automatically alert our team of support specialists who can access displays remotely and resolve issues swiftly.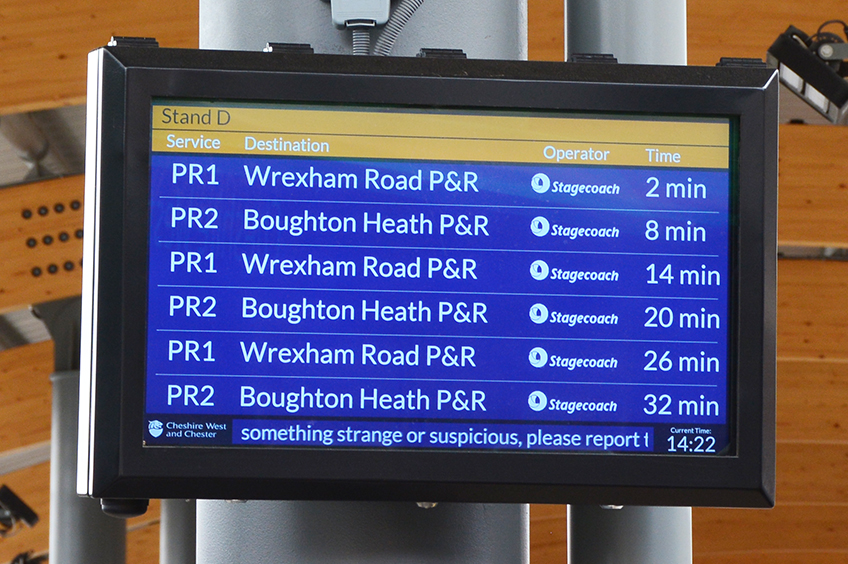 Highlights
Multiple options for specific network and location needs.
Easy integration with existing infrastructure.
Pre-configured to operate with industry-leading CMS, Journeo's EPI.
TFT LCD to allow flexibility on supporting content and messaging.
Optional CCTV in stretched displays, for additional safety, security and convenience.
Trusted by leading transport networks and multinational operators.