A low-power option for bus stops, transport interchanges and stations.
Journeo's low-power 28-inch displays provide all the features and convenience of a standard LCD stretched display in a more sustainable and cost-effective solution. It is perfect for use in outdoor unprotected environments and can be mounted on poles, at stops or above bays.
Options include RNIB fob and Bluetooth systems, as well as integrated CCTV cameras which can connect to control rooms and cloud services like Journeo Transit. With a lifespan of over ten years and anti-glare and anti-scratch AR polycarbonate protection, these displays are designed with both longevity and performance in mind.
As with all Journeo displays, they feature pixel, ambient light, environmental and vandal sensors, designed to maximise information uptime. In the event of failure, our smart solutions automatically alert our team of support specialists who can access displays remotely and resolve issues swiftly.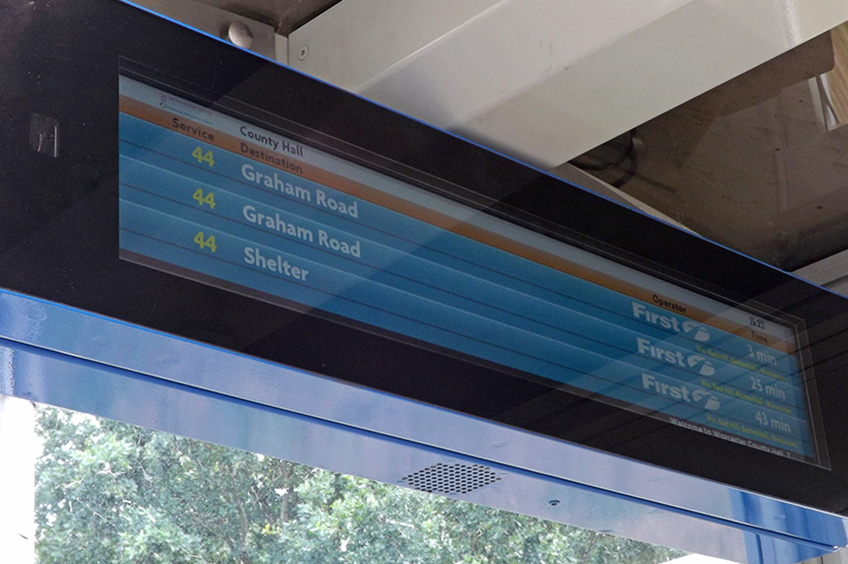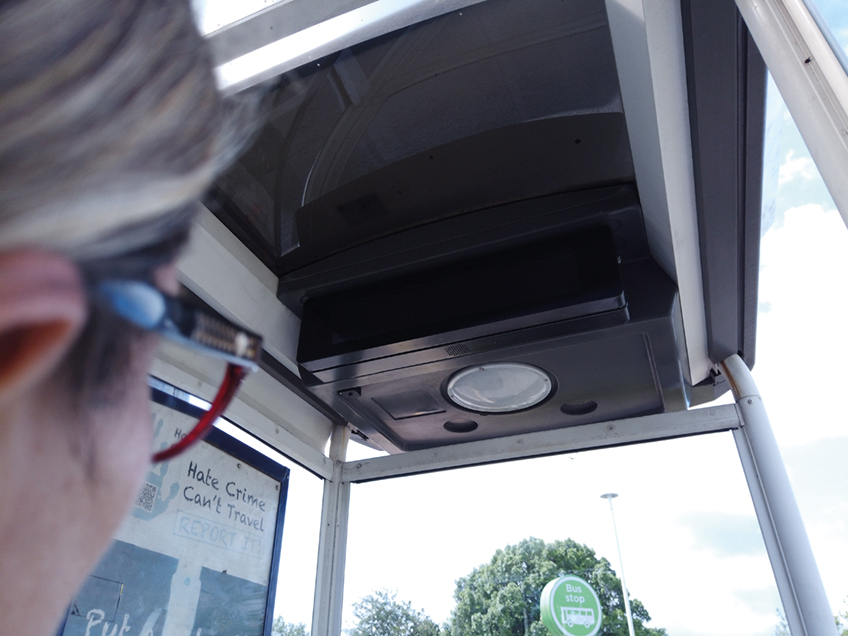 Highlights
Power consumption of 70 Watts at maximum brightness.
Pre-configured to operate with industry-leading CMS, Journeo's EPI.
Thermostatic control providing fan cooling and removing Mura effect.
TFT LCD to allow flexibility on supporting content and messaging.
Anti-reflective display front.
IP65 and IK09 rated.