Journeo's bus telematics and driver behaviour solutions help keep a watch over vehicle systems and driving standards to improve fuel efficiency and passenger comfort, and reduce emissions and costly vehicle repairs.
Journeo's telematics solutions provide a holistic view to operators by combining vehicle diagnostic messages and highly accurate g-force and driving input signals.
Onboard visual feedback, using our Android display, allows drivers to moderate and improve their driving style while comprehensive web-based depot reporting identifies drivers that would benefit from further training.
Engineering teams benefit from continuous diagnostic monitoring alerting them to engine issues and other systems, for example, such as fire suppressant, connected to our telematics gateway.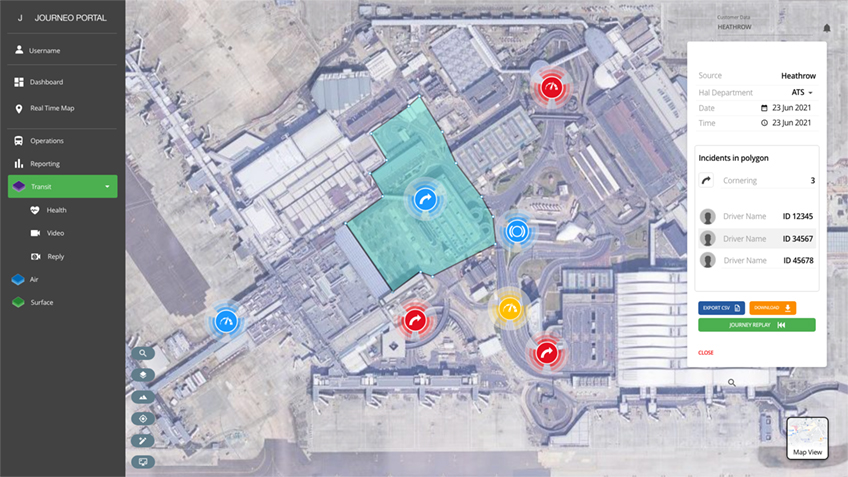 Highlights
Improve passenger safety.
Reduce bus and passenger accidents.
Access real-time vehicle diagnostics.
Integrated reporting.
Achieve noticeable fuel savings.
Provide information and driver feedback.
Trusted by leading transport networks and multinational operators.