The system includes interactive screens and kiosks showing real time travel information, managed by Journeo's EPI software.
Nine large 65" screens, visible from almost anywhere in the station, show clear information about all routes and destinations. Next to each bay, interactive kiosks enable passengers to access more information about other public transport services and points of interest from the local area. Over each bay door, another display shows departure gate specific information about the next service and any additional or important information such as disruption messaging or public notices.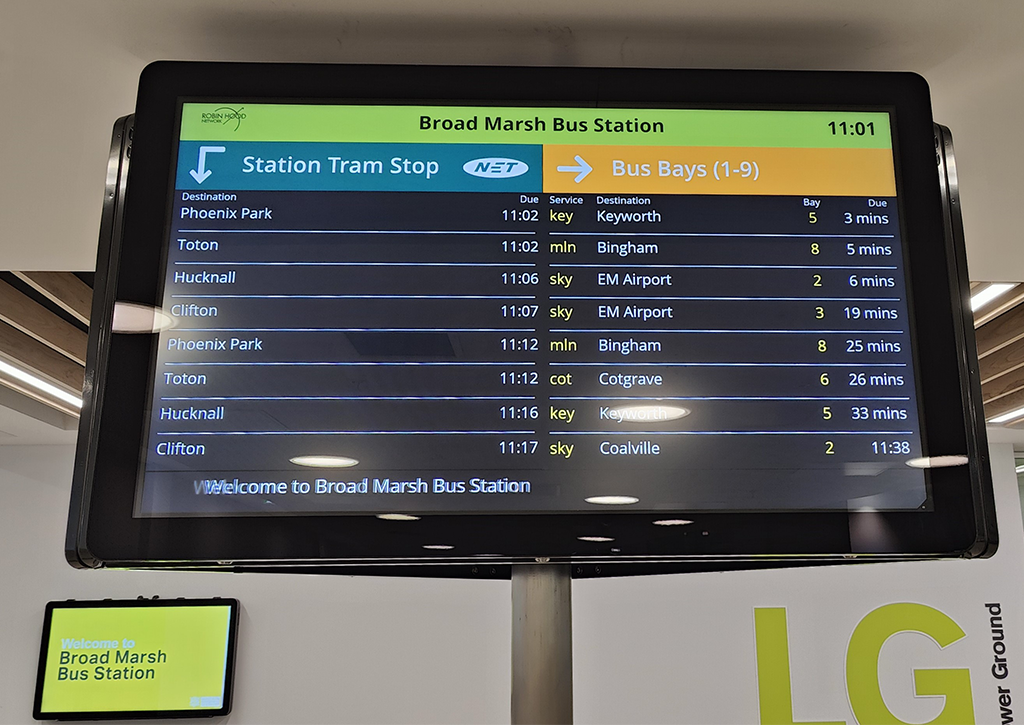 Journeo's software intelligently manages the displays, constantly monitoring them and automatically starting remote fix or alert processes should they experience an issue. To enable Nottingham City Council to easily manage services in the station, the software also logs interchange usage by bus operators and ensures operators are charged correctly for use of the bus station facilities.
James Howe, Public Transport Team Leader at Nottingham City Council, commented: "We want people to feel confident in choosing to travel by public transport and this is critical to our overall transport and decarbonisation goals. We also want the new bus station to reflect the Broad Marsh area, an open, vibrant and welcoming space in the city for anyone arriving by bus, tram, train, car, bike or on foot. The passenger information system gives customers that confidence and impression, helping everyone get where they need to be quickly, and ensuring all visitors can make the most of their time in Nottingham."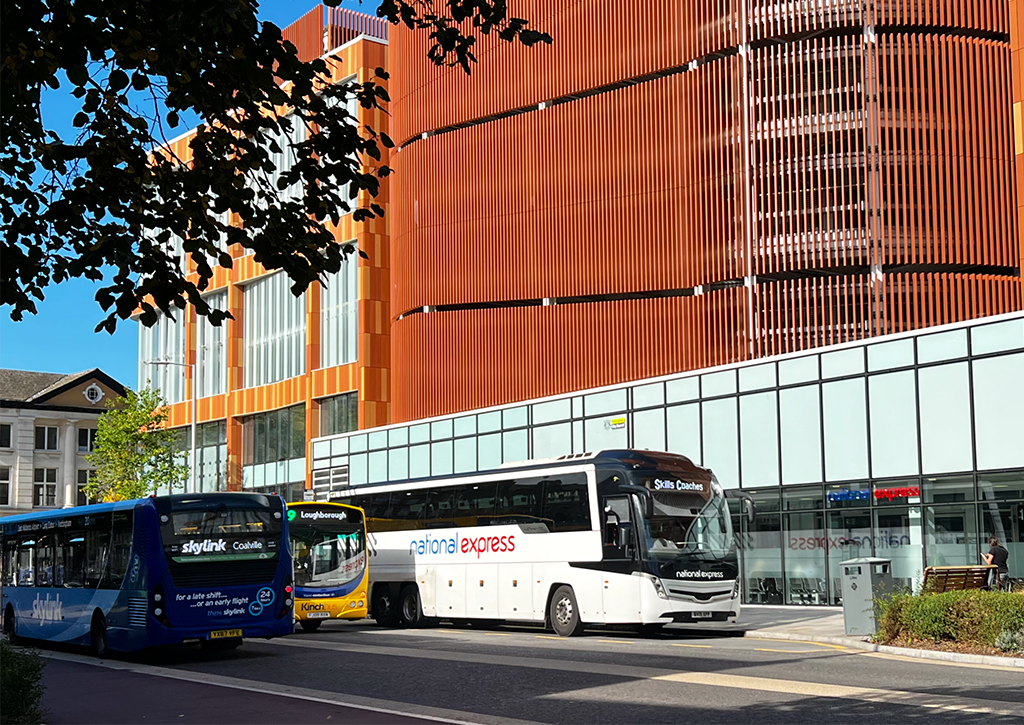 Shazad Riaz, Account Manager at Journeo, added: "We are delighted to support Nottingham City Council with another real time passenger information project and are excited to see passengers really benefit from the enhanced way that information is being presented. By minimising the manual work involved in running the bus station, the management team will also benefit from time and cost savings, enabling them to focus on providing passengers with the best possible experience."