Journeo plc wins AIM Award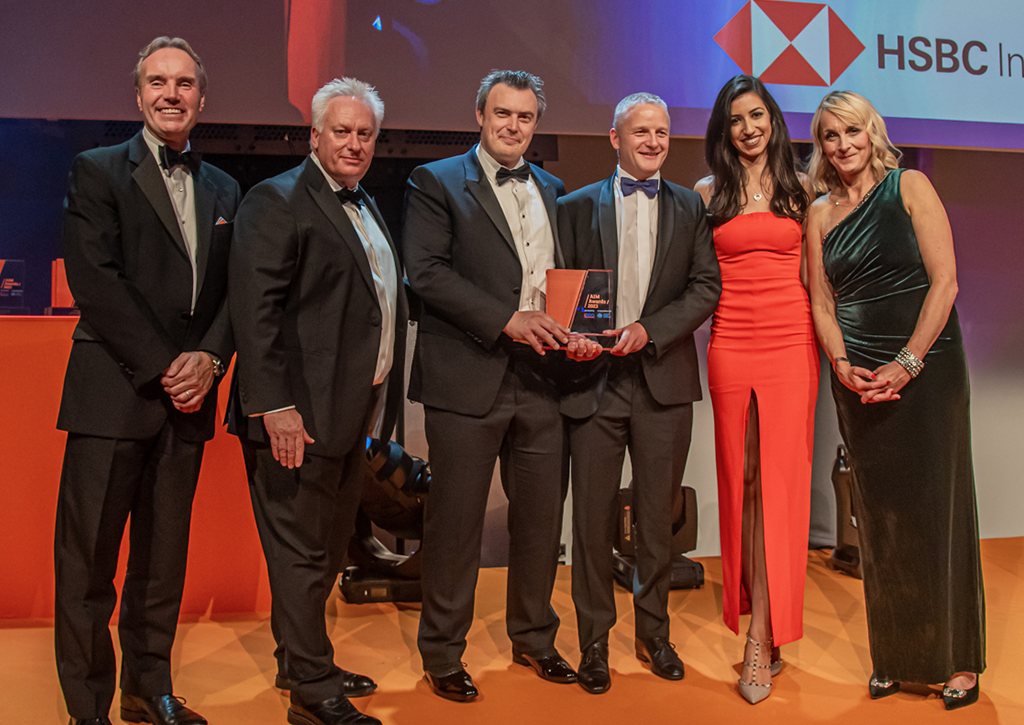 Picture shows, right to left; Marcus Stuttard, Head of AIM & UK Primary Markets, London Stock Exchange Group; Scott Knight, Head of Audit and Assurance, BDO LLP; Darren Maher, Group Development and Communications Director, Journeo plc (winner); Nick Lowe, Chief Financial Officer, Journeo plc (winner); Catherine Wright, Director Corporate Finance, HSBC Innovation Banking (award sponsor); and Louise Minchin, awards presenter.
On Thursday 12 October 2023, at a gala dinner in Old Billingsgate, London, Journeo plc scooped the AIM Transaction of the Year Award 2023, sponsored by HSBC Innovation Banking.
This recognition was for the acqusition of Infotec (IGL Limited) for £8.7 million early in 2023.
IGL is a leading provider of innovative display solutions and is the UK's leading rail passenger information equipment provider.
About the awards
Each year the AIM 'club' gathers to celebrate outstanding achievement on the world's most successful growth market.
Sponsored by BDO in association with the London Stock Exchange, the Awards identify the quoted companies and entrepreneurs who have harnessed AIM to help them fulfil their ambition and growth potential in the last twelve months.