21st Century Passenger Systems, part of Journeo plc, has completed the supply and installation of real time information hardware and software for four local authorities, who operate some of the biggest and well-patronised transport networks outside London, in a multi million pound contract funded by the Transforming Cities Fund.
The four councils, all based in the East Midlands, now have full control of passenger information data and access to enhanced dynamic messaging functionality for real time departure information, associated disruption messaging and interactive wayfinding information.
The solution is underpinned by 21st Century's powerful content management software, EPI, which integrates real time and scheduled passenger information, service alerts and other content and distributes this to travel signage across the region.
To ensure passengers have access to the latest, accurate travel information, 21st Century also designed and installed new TFT LCD signs for this project. An industry-first display – a 28" stretched, double sided, pole mounted unit – was installed at over 200 locations.
Enabling the display of operator logos, journey information and points of interest, these were complemented with several other display types and 14 interactive totems, offering real time information alongside onward journey planning, mapping and interactive content.
The project also featured new LED signage capable of displaying 40% more information than previous displays. With all signage installed using existing infrastructure, the new benefits for local communities could be realised in the shortest time possible.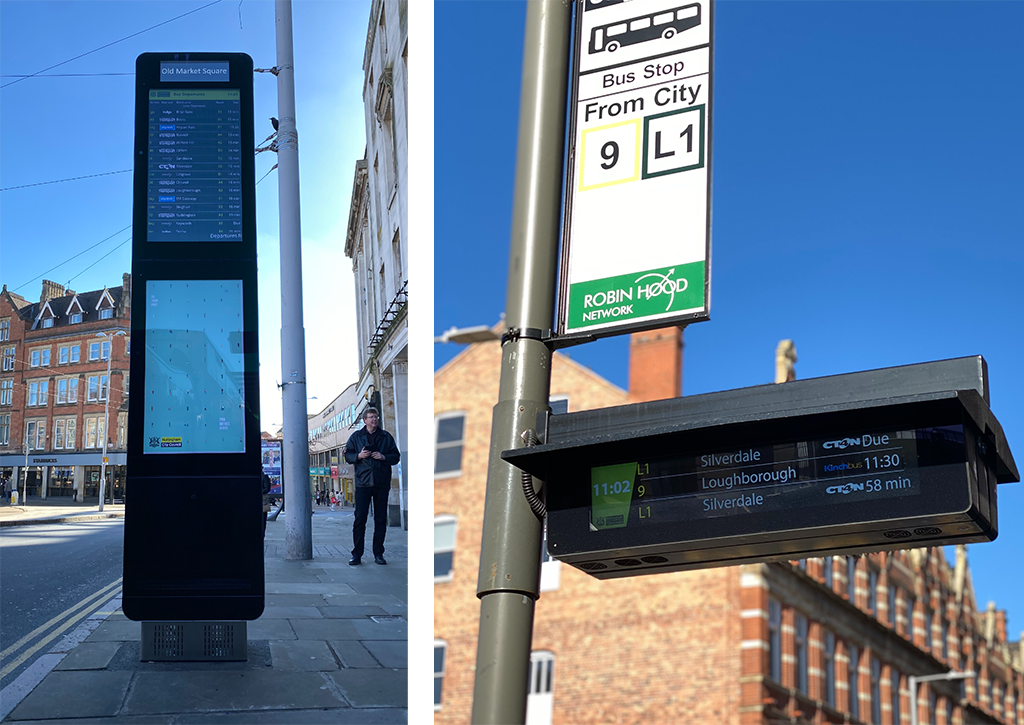 Darren Maher, Group Development and Communications Director at 21st Century, commented: "Our in-house team has developed the exceptional EPI content management software, which is essential for providing passengers with instant, dynamic and accurate information. It gives local authorities full control over their content, whether it is Covid information, advertising or service information, and the ability to feed it to any type of display, seamlessly.
"When combined with our latest hardware, our software enables local authorities to build accessible and well-used transport network solutions, tailored to the specific needs of their communities."